" Spend each moment doing things you love, moving in ways that make you feel good, and believing in yourself. Then you will live your bliss. "

-Michelle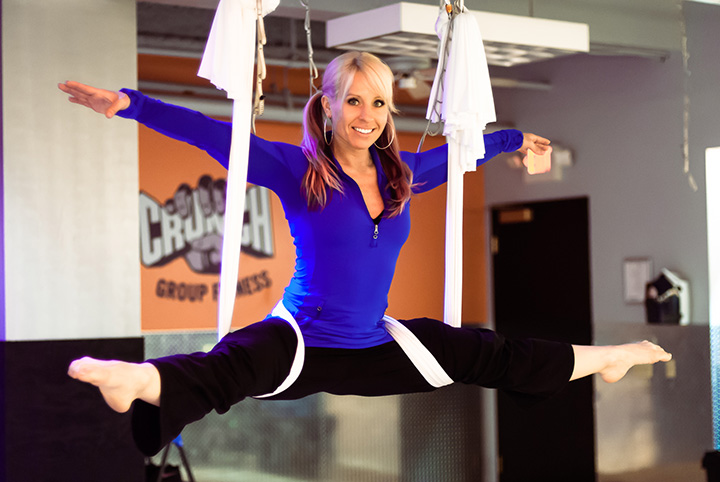 I am originally from Chicago but currently live in the amazing city of San Francisco. I pinch myself everyday that I get to have so much fun in life and hope to inspire others to live their dream as well. I have always had a passion for people and movement and feel so blessed to do what I love. My passion started early with dance and led me to follow my dream of moving to the big apple to pursue it. At that time I went to the Fashion Institute of Technology and spent my free time dancing which brought me all over the world.
I really enjoyed my time performing which includes dancing for the NYC Knicks, Broadway performances and MTV appearances. In Addition, I have been a back up dancer for music artists and national tours. It was after many years of performing though I began to feel like something was missing. I had deeper sense of wanting to connect with people and the need to make a difference. I began to feel more passionate about empowering women, always faced with the constant struggle of fitting into what societies standards of "beauty" are, than being on stage.
I then left the world of performing and began to educate myself in the fields of fitness and nutrition. It was then I dropped everything, took a leap of faith and moved to Hawaii getting my start in fitness on the local TV show "Get Fit Hawaii". Since starting this journey I have worked as a personal trainer and group fitness instructor, for many years teaching a variety of classes. My favorites being POUND, Jillian Michael's BODYSHRED, Antigravity yoga, BUTI and House of Sakti.
I have had the opportunity to present in Italy at the Fitness Festival, Idea World, and SCW Mania fitness conventions, SELF workout in the park, and can be seen on my own Crunch DVDs Ass and Abs, DIESEL, and Chisel. Most recently I have launched a series of workouts on Crunchlive.com where you can get me anytime and anywhere. =) These workouts include House Grooves, DIESEL 1 & 2, Belly Butt and Thighs Bootcamp, Ripped Ab Attach, Cardio Burst, and TRX Bodyweb. I feel honored to lead the San Francisco region as the Group Fitness Director at Crunch and to be a master trainer for major fitness brands such as POUND, Jillian Michaels BODYSHRED, and Crunch.
I continue to follow my passion for more knowledge in the fields of fitness, nutrition, meditation, and the power of the mind which has led me to becoming a Master Practitioner of Neuro-Linguistic Programming . I believe we all have the power to manifest our hearts desire through a conscious choice. And It is my mission to help empower others to make positive changes for themselves to live their dream life. I live to inspire people and hope to do this for all who cross my path.